Watch My Links - Backlink Monitor SEO Tool
We make the process of monitoring your website backlinks - simple! Use our tool and get notified once your backlink disappears from the page or changes in any way.
Start Free
Pricing
Daily Monitor
We will monitor each of your backlinks once every 24 hours.
Email Notifications
If anything changes regarding your backlink, we will email you so you can deal with it.
Easy Usage
No matter if you are a tech savvy SEO or a website owner with no experience, you can use our tool easily!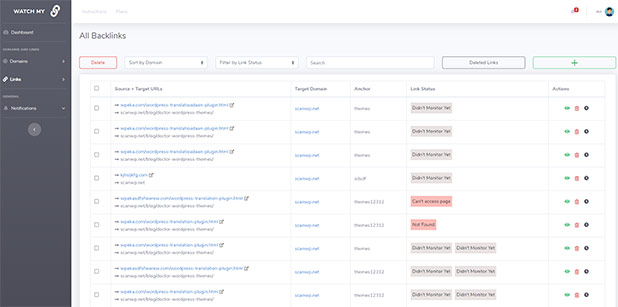 Here's How it Works
You manually add each backlink that you built (all your paid or exchanged links), you tell us what anchor text we should look for, what page on your site it points to and we will make sure it stays there. If it changes - we will alert you immediately. This will help your hard earned search engine rankings stay put.
A Backlink CRM
We don't only monitor your backlinks, but we give you a fully functioning "backlink CRM". You can add information about how you acquired each backlink, what the contact's name is, his email and any additional information you want to add.
---
Simple Pricing
Easy pricing means no surprises.
1 Domains

25 Backlinks

Daily Monitor

Bulk Upload Links

Export Links
3 Domains

350 Backlinks

Daily Monitor

Bulk Upload Links

Export Links
5 Domains

600 Backlinks

Daily Monitor

Bulk Upload Links

Export Links
8 Domains

850 Backlinks

Daily Monitor

Bulk Upload Links

Export Links
If none of these pricing options work for you (You need more domains or more links), drop us a line and we will build you a custom plan for your needs.
What if I have a backlink on an image?
No problem. When adding each backlink you can mark it as an image instead of a regular external link with an anchor text. This way we will search for an image instead of an anchor text.
What about multiple links on one page?
We have a solution for that. If you have more than 1 backlink on a page, pointing to the same page, we need to know which link to look for. In these rare occasions, you can tell us what number link it is. For example - monitor the 4th link on page "X" pointing to my page "Y".
Can I really use this tool for free?
Absolutely. You can sign up for free and use the default "Free" pricing option which gives you 1 domain and 25 backlinks.
What paying methods do you accept?
At the moment we only accept PayPal as a payment method.
Stop Checking Your Backlinks Manually - Today
It's about time you stop checking your backlinks manually and let our tool do it for you. The next time someone that you bought a link from, decides to remove or change it - you will be notified about it within 24 hours Max.
Start for Free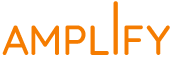 "As a digital marketer, saving time is a must for me. Since I started using Watch My Links, I have more time on my hands and I know that if anyone tries to rip me off, Watch My Links have me covered."
Liron Zahavi
CEO
"I don't know how I didn't use this sooner. This saves me so much time and gives me so much control over my link building process."
Shachar Nachshoni
Owner
Ready to get started?
Create an account for free.